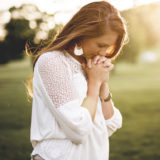 Every believer's journey begins with a response to the Gospel message. Here at Mt. Roberts Baptist, we want to help you to discover a wondrous Creator, where we stand in relationship with Him due to our sin, as well as the free gift of salvation through Jesus Christ.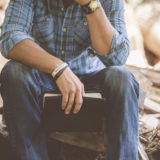 Your walk with Christ continues beyond your salvation! Mt. Roberts Baptist offers numerous opportunities to learn and grow in your faith. It's our prayer that you'll not only be saved, but be transformed by the works of Jesus Christ and the truth contained in God's Word. 
We don't expect you to keep all that you are learning and experiencing to yourself – and neither does God! In fact, we believe the Bible instructs every believer to share the Good News about Jesus Christ with everyone!
We also partner with other churches and participate in a new mission group called HIS Builders in which we try to do a building project in the community at least once a month.
Need help getting to one of our services? Feel free to give us a call at:
We want to help remove any barriers that may keep you from growing in your faith and fellowship with other believers!
Mt. Roberts Baptist Church offers plenty of opportunities to help you connect with a loving and merciful Savior, grow in your faith, all while making His name great among all peoples. 
Join our fellowship here at Mt. Roberts Baptist every Sunday morning for a time of worship as we read, sing, see, pray, and preach God's Word.
Sunday School at Mt. Roberts Baptist is a wonderful way to fellowship with other believers while studying God's Word together.
On Sunday night we will dig deeper in the word of God and study what His word means for us today and how we can apply it to our lives.
SUNDAYS AT 6:00 PM
(ADDITIONAL SMALL GROUP TIMES MAY VARY)  
PRAYER MEETING-BIBLE STUDY
Adult, Children and Youth Programs
A time to meet and fellowship together over a meal. We pray together for the concerns of our community and our lost loved ones. We have adult, children and youth classes also to learn more about God and his promises.
WEDNESDAYS AT 7:00 PM
(MEAL AT 6:30 PM) 
From helping the local food pantry to organizing clothing drives in eastern Kentucky, to repairing homes in our own community there are always ways to help others and share the Gospel.
Sharing the gospel of Jesus Christ while serving those in need.
This is a group of people from all walks of life, denominations, and skill sets. A group of people who love the Lord and love to help others.
If you feel God calling you to do more, here is your chance.
Contact Mark Freeman for more information
270-403-2203.
Participate with our WMU, help teach children during VBS, or simply provide a financial gift to missions work both locally and abroad.